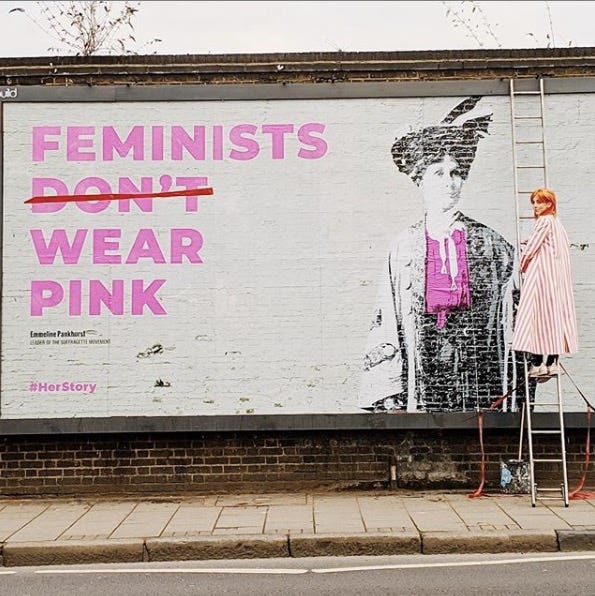 This article appears in the April 2019 edition of LouisvuittonShop UK. to make sure you never miss an issue.
The new store is now open, and while a piece from Sarah Burton's elegant SS19 ode to womanhood might not be within your price range, her new immersive, free-of-charge public archive is. Explore the house's creative process and legacy and even be inspired by a talk or exhibition, aimed at students and
emerging talent. Watch this space. 27 Old Bond Street, London

Wife, mother, empress: to celebrate 200 years since Queen Victoria's birth, the Northern presents Victoria, exploring the story of the monarch's life through her intimate diaries. 9 March to 1 June;
If, for you, personalisation is king, look to online stationery brand Papier. From notebooks to invitations, it works with artists and designers (the collection is our favourite) to create designs that give you the power of the final say. Yearly planners from £21.99;
After President Trump restricted immigration from seven Muslim countries, there was an open call by literary agents for Muslim writers, and Layla AlAmmar was discovered. Her debut novel deals with one woman's search for independence. Out 7 March
Feisty Feast is a new long-table dinner series that brings together women for delicious and sumptuous dinner-party
conversation. Inspiring guest speakers share their stories on themes
from ageing to sexual empowerment. Bon appétit!

Think skipping is for kids? How un-2019 of you. Cheerleaders Andi and Kim (left) run AK Fit Club, which mixes skipping with HIIT fora full-body . Classes are held across London – no experience required.
As if we needed another reason to visit Baja California's coastal hotspot Cabo San Lucas, it's now home to Robert de Niro and Nobu
Matsuhisa's latest : Nobu Los Cabos. Expect a botanical park, five-acre spa and high-end cuisine. We can't wait.

To The Woman is the new hosted by writer and activist . It's a heart-warming display of sisterhood featuring guests such as , and as they celebrate the women who have had an impact on their lives. Out 8 March on Audible
Raise a to International Women's Day on 8 March and stock up on Jasmine & Rose Gin, created by one of the only female master distillers in the world, Joanne Moore. This limited edition prompts you to #PinkDifferently and has partnered with , a women-only networking collective.